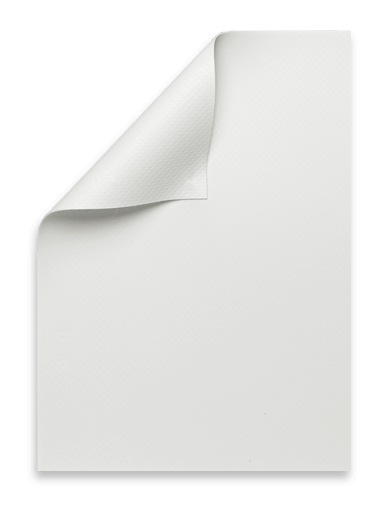 Duratex 20oz Premium Backlit Banner
Duratex 20oz Premium Backlit Vinyl Banner is an exterior grade, reinforced translucent banner made to withstand various weather climates. Exterior life expectancy is a minimum of 5 years. Displays exceptional print image sharpness and clarity. Translucent material allows light to pass through making graphics more vivid. This product also has the brightest white point on the market and has a satin/low gloss finish.
Buy Now at Grimco:
Proud to offer a variety of sizes. To order material over 72 inches, please call 800.542.9941.
Download Product Sheets:
Duratex 20oz Premium Backlit Banner Data Sheet
Duratex 20oz Premium Backlit Technical Data Sheet
Features + Benefits
Vivid under daylight: with or without lighting on the back
Tough tear resistant base
Easily finish/grommet or sew for rotating light box application
Applications
Light box applications
Special effects displays
Exhibition panels
Backlit banners
Product Information
Size
63" x 164'
98" x 164'
126" x 164'
196" x 164'
Physical Properties
Outdoor life:
Minimum of 5 years
Weight:
20oz
Flame Resistance:
NFPA-701
Denier:
1000 x 1000
Shelf Life:
1 Year
Printer Compatibility
Compatible with most Solvent, Eco-Solvent, Latex and UV curable inkjet printers.